The monsoon season is nature's most enchanting symphony, casting a spell of freshness and renewal over the landscapes it touches. In the heart of this magical season lies Alleppey, a serene paradise in Kerala, India, known for its intricate network of backwaters, lush greenery, and ethereal beauty. What better way to capture the essence of newlywed love than with a post-wedding photoshoot amidst the monsoon magic at the Alleppey Backwaters?
A Captivating Canvas: Alleppey's Backwaters
Alleppey, often referred to as the "Venice of the East," is renowned for its backwaters – a labyrinthine system of interconnected canals, rivers, and lagoons that meander through coconut groves and picturesque villages. During the monsoon season, these waterways come alive with renewed vigor, the raindrops creating ripples on the serene waters, and the emerald green surroundings becoming even more vibrant.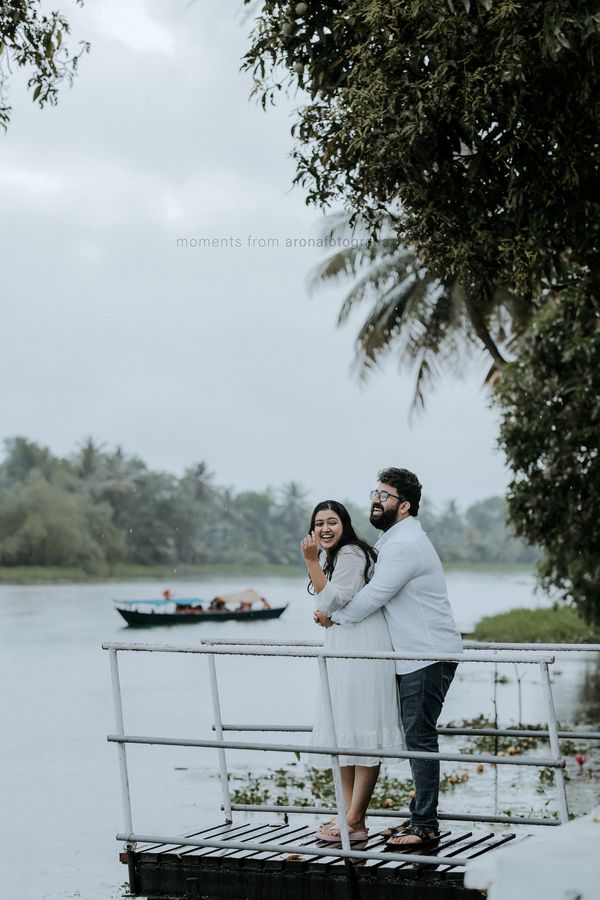 Romance in the Rain: Post-Wedding Shoot
Imagine a newlywed couple, their love story unfolding against the backdrop of Alleppey's backwaters during the monsoon. The rain-kissed landscape provides a poetic setting for capturing those intimate moments that mark the beginning of a shared journey.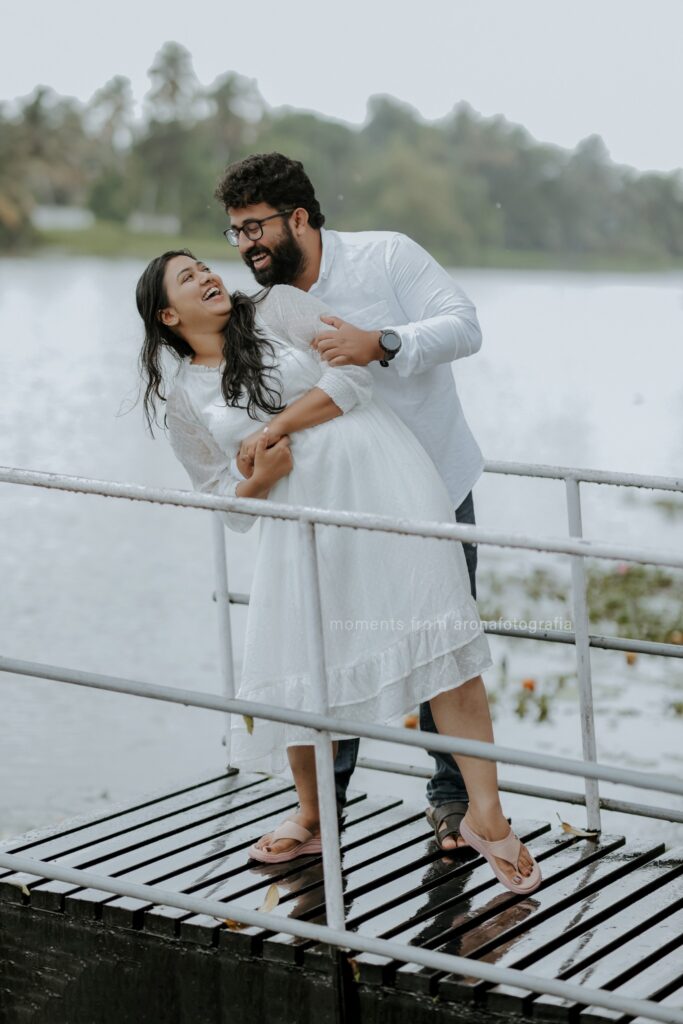 The couple's choice of white attire against the backdrop of Alleppey's backwaters adds a touch of ethereal elegance to the shoot.
We were really into taking candid photos, and our team was super excited to capture them. The couple was full of energy and really supportive, which made us even more thrilled to catch their special moments. During the rainy season, everything feels more personal and real. The couple's quick glances, shared laughter, and sweet hugs mean even more as they move around in the rainy landscape. The raindrops seem to watch over their love story, making the pictures even more romantic and special.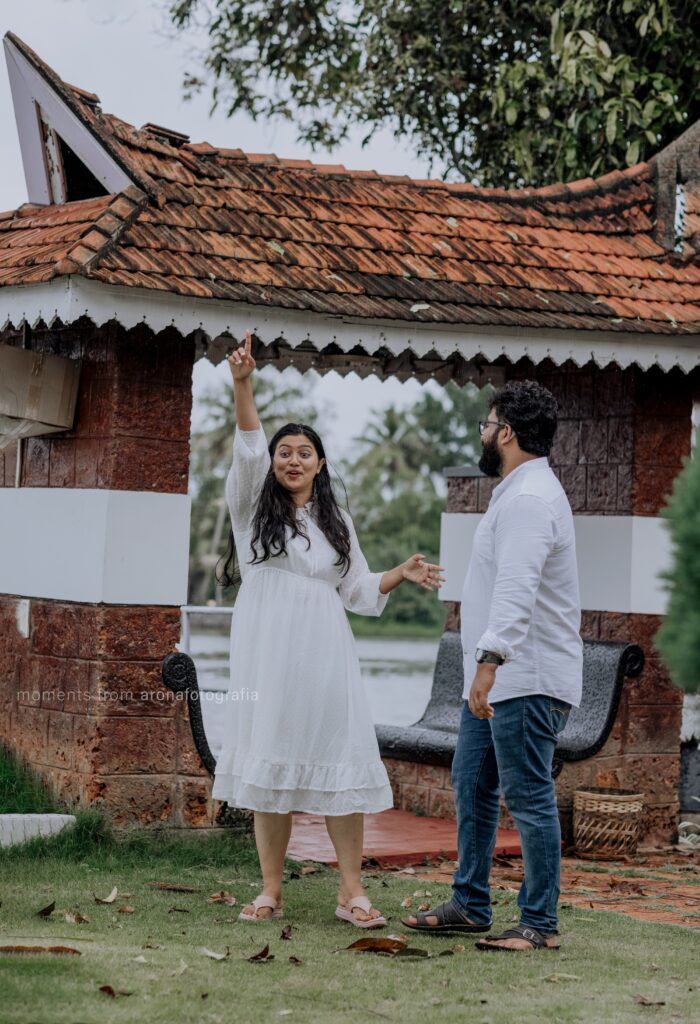 Nature's Elegance:
The soft light during overcast skies eliminates harsh shadows, creating a natural softbox effect. This lends a delicate, flattering glow to the couple's features, making them shine with a timeless charm.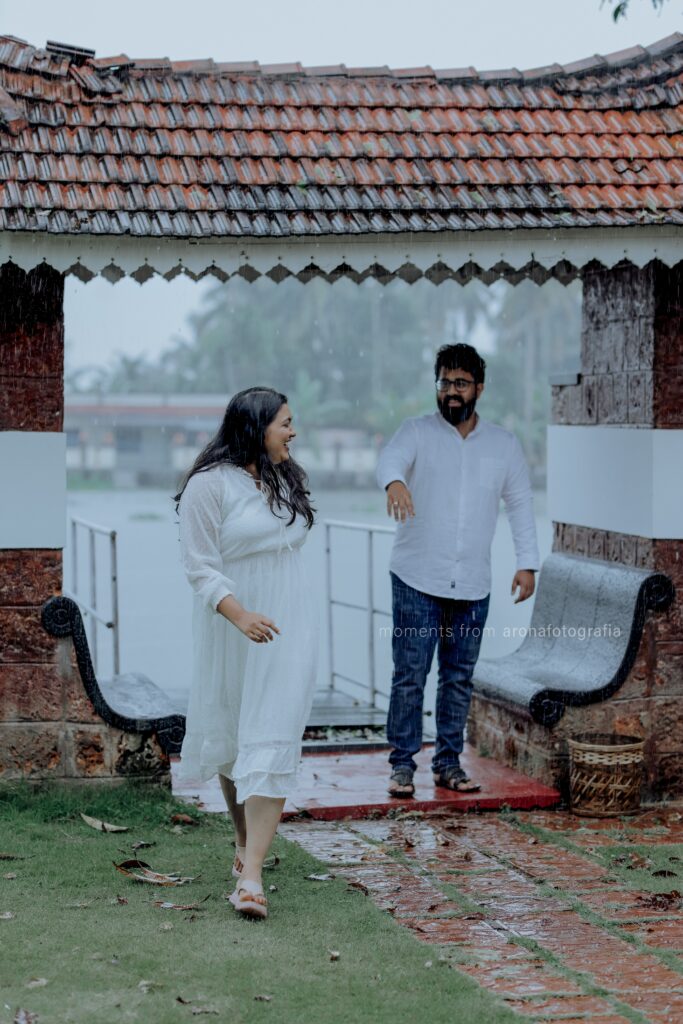 In conclusion, a monsoon post-wedding shoot at Alleppey Backwaters is a journey into Monsoon Magic, where love, nature, and emotion intertwine. The enchanting backdrops, natural elegance, and emotional resonance create photographs that speak volumes and capture the heart's most genuine expressions. It's an experience that not only preserves fleeting moments but also leaves an indelible mark on the couple's journey of togetherness.